Product Details
Brand: Apollon Nutrition
Goal: Increase Strength
Main Ingredient: Creapure® Creatine Monohydrate - 3500 mg
Form: Powder
Servings Per Container: 30
Serving Size: 1 Scoop (12 g)
PREMIUM CREATINE NITRATE POWERHOUSE
Creatine monohydrate is quite possibly the best supplement of all time...
We've gone and improved it by adding Creatine Nitrate w/ NO3-T® Nitrate Technology!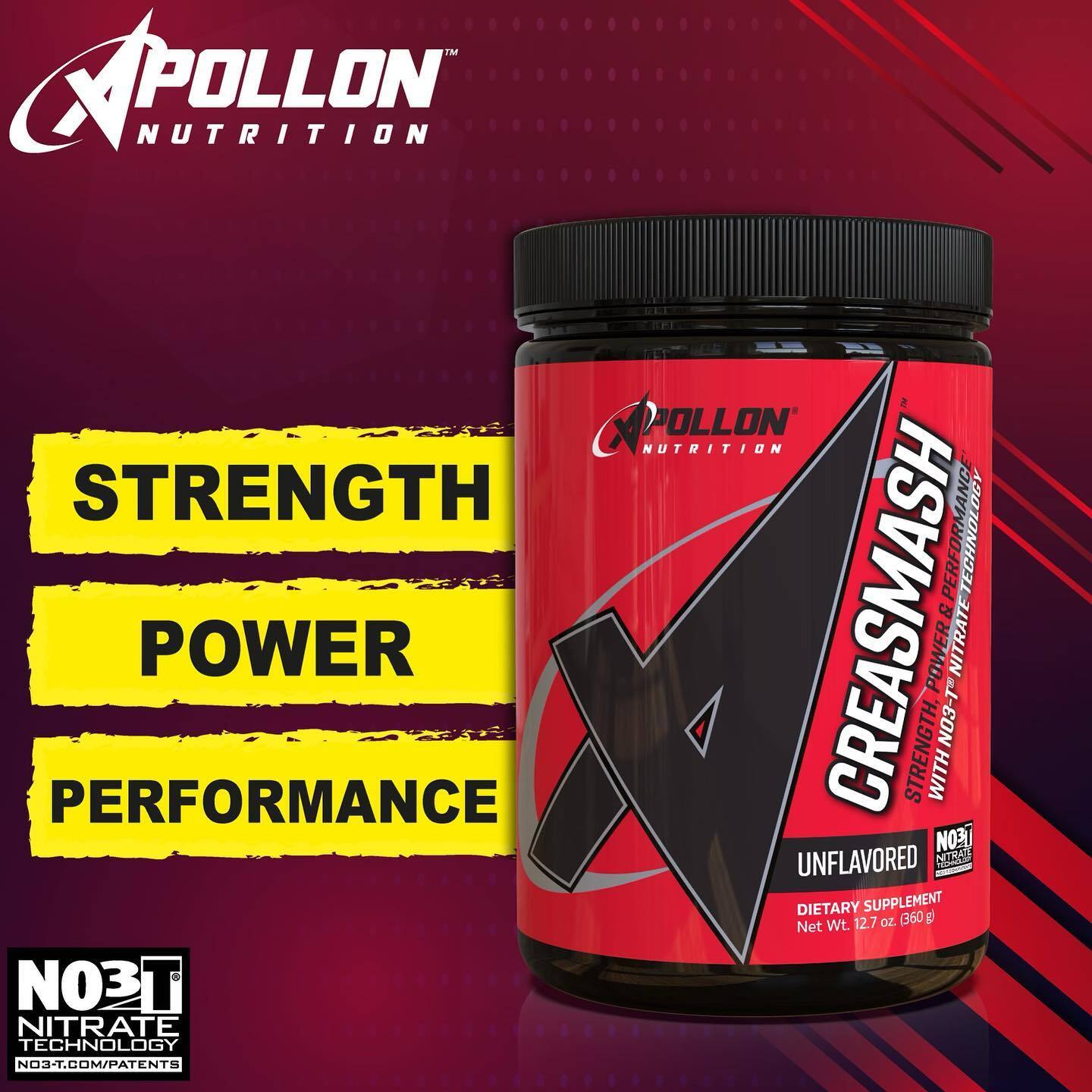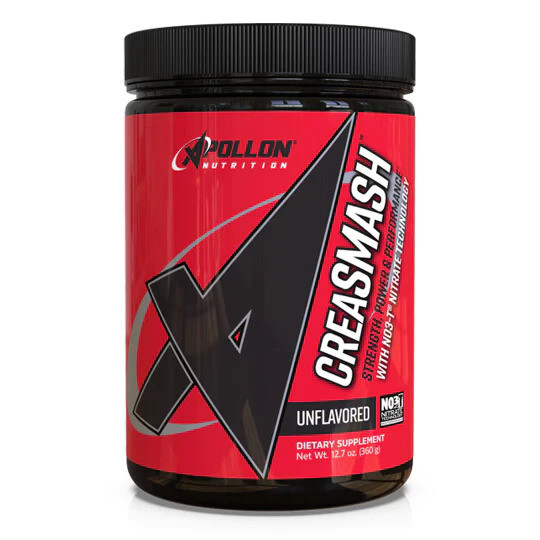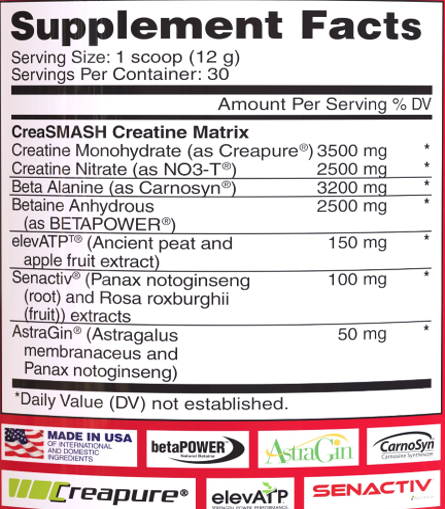 CreaSmash is a beast of a creatine product. Creasmash contains 30 servings of ingredients that will help you big time with ATP and endurance. This is a more premium creatine product.
CreaSmash Highlights
Over 5G of creatine
Good dose of Nitrates
Beta Alanine to stay saturated
Greats dosages of ElevATP and Senactiv
AstraGin for Absorption
CreaSmash Supp Facts

Creatine Monohydrate (Creapure) - 3.5G
Creatine Nitrate - 2.5G (800mg Nitrates, 1,700mg Creatine)
Beta Alanine - 3.2G
Betaine Anhydrous - 2.5G
elevATP - 150MG
Senactiv - 100MG
AstraGin - 50MG