Whoa.. Delicious…Ninja Gains has taken protein powders to a whole new level!
Packed with 30 grams of premium protein, a patented digestive enzyme blend, and collagen, yes we added a full 11g serving of Bovine collagen. Ninja Gains will change your mind about protein powders. Our collagen is type 1 and type 3 with an excellent amino profile. Our premium protein is Glanbia's Provon 290 SFL premium quality undenatured protein powder. They use an extensive cross-flow microfiltration process to maximize protein purity so our Ninja's get 25 servings of the cleanest, smoothest, and tastiest protein shakes on the planet! You won't get that bloated feeling either due to the patented digestive enzyme blend of DigeZyme consisting of Amylase, Protease, Lactase, Lipase, and lastly Cellulase. This will give you superior absorption and better protein digestion. Did we say Delicious? You will thank us later, mark our words!
Full Disclosure Label

30 grams of Premium Protein per scoop

Cross-flow microfiltration process to maximize protein purity

Full 11grams of Bovine Collagen: Type 1 and Type 3

Patented blend of powerful digestive enzymes

Delicious flavors

Whey Isolate

Superior absorption and digestion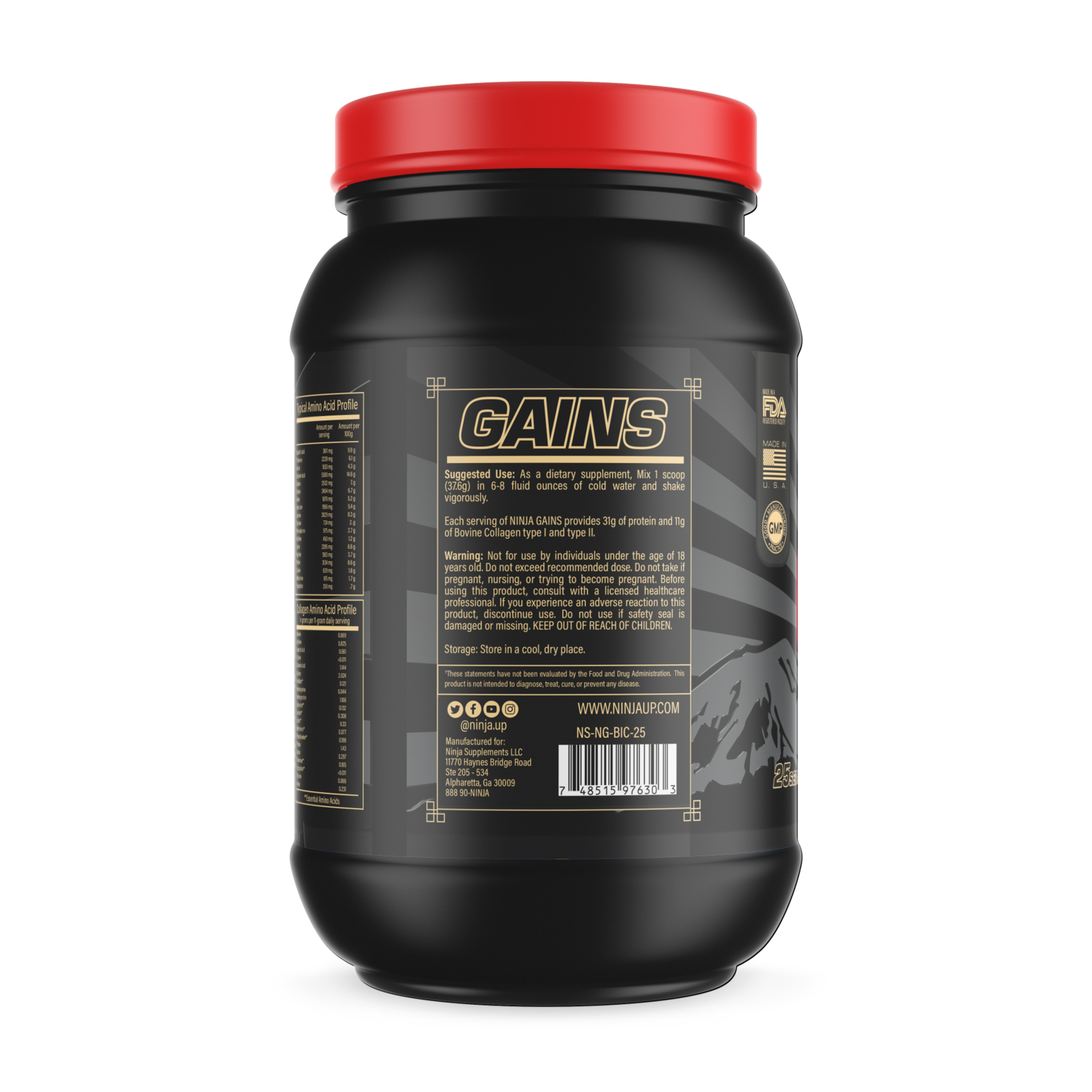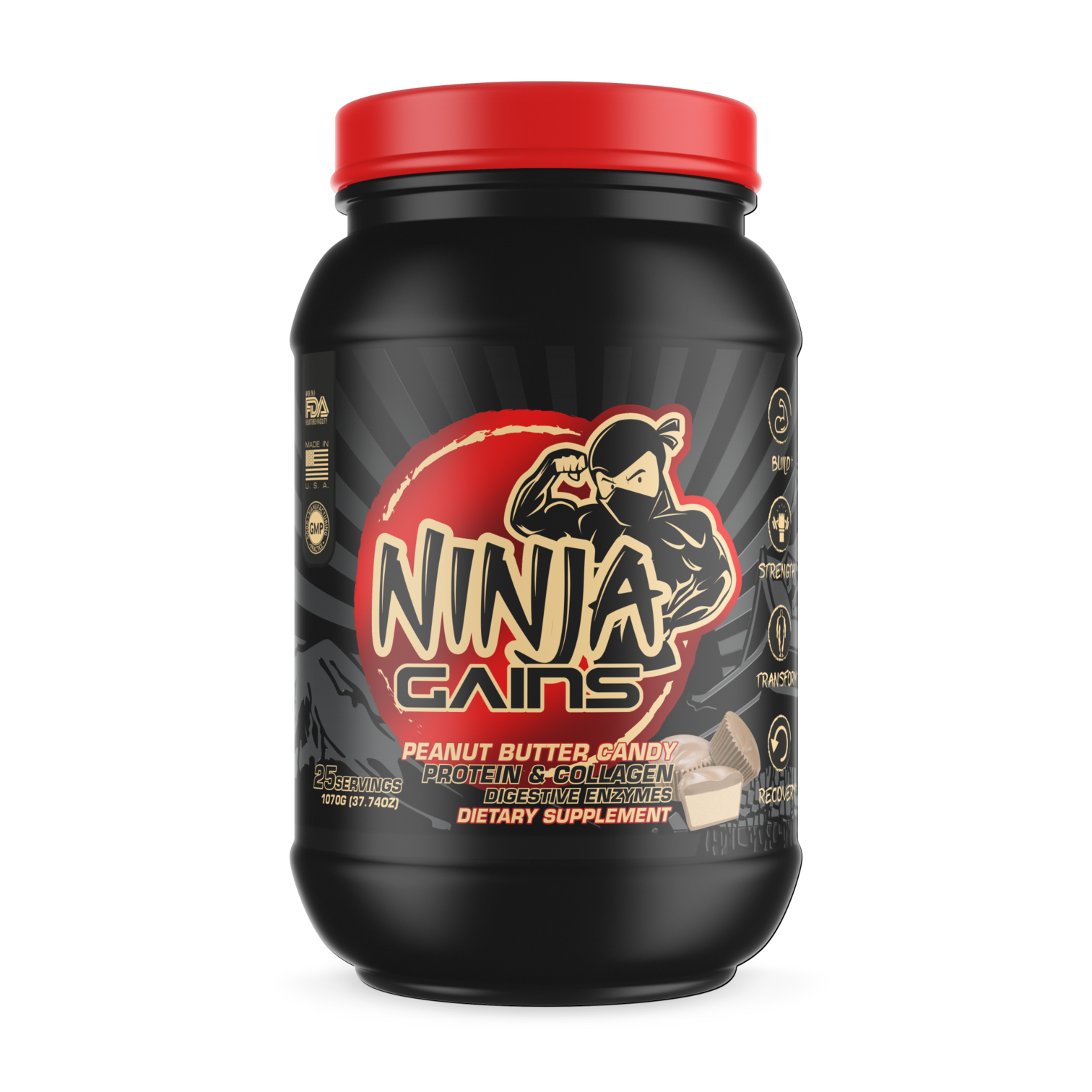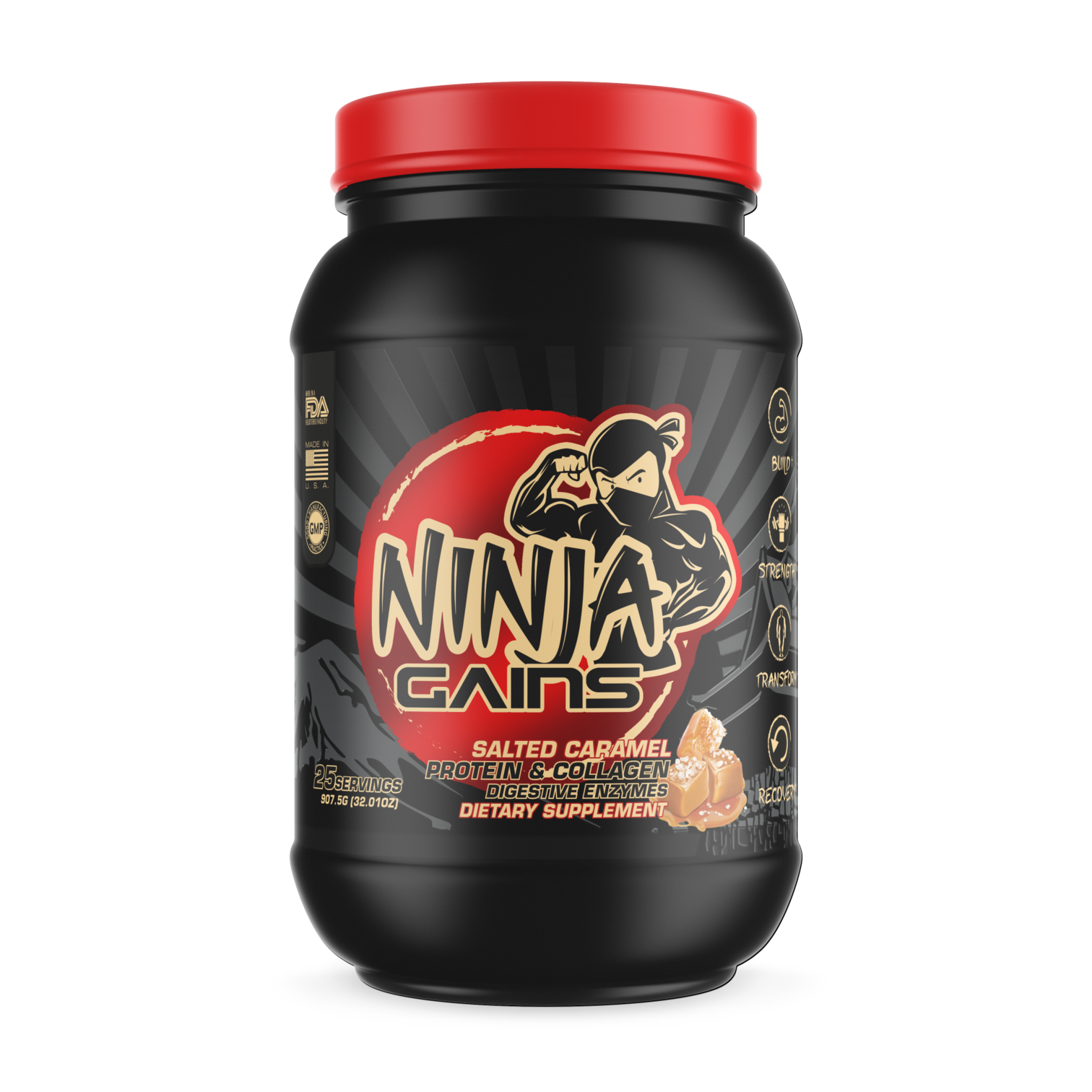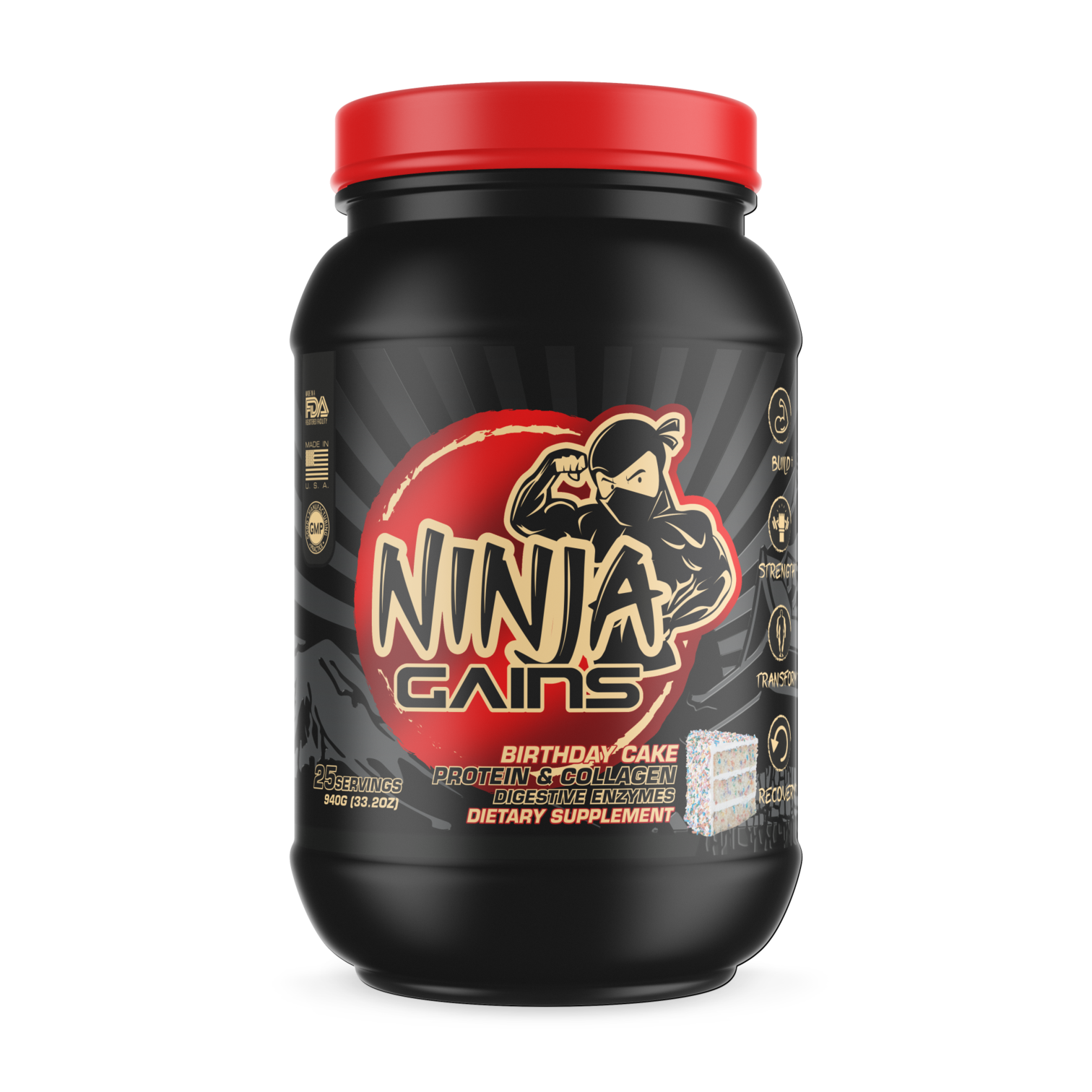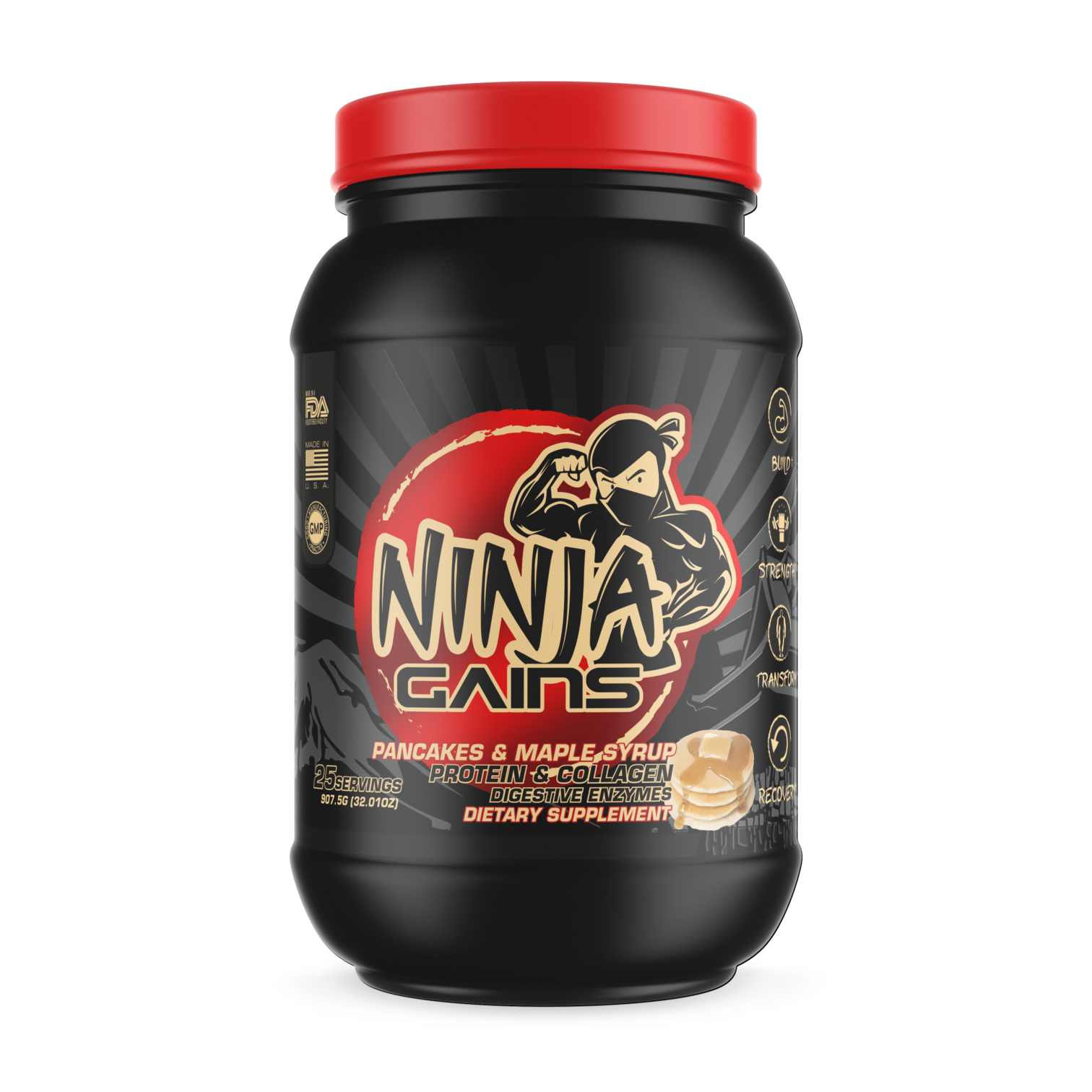 It's time to Level Up!